In addition to his national and international achievements as a martial arts performer and educator, Hidy Ochiai has received national recognition for his brush painting by the Sumi-e Society of America, founded in 1963 by Motoi Oi.
If you would like to commission a piece of calligraphy or brush painting from Master Ochiai, please complete the inquiry form below. In the form, please indicate if you have a specific character or phrase in mind. Master Ochiai will let you know if and how it can be done. We also have provided a list of words and concepts, which might resonant with you.
Master Ochiai uses black sumi ink on acid free, heavy weight, medium surface, near white, 80 lb. paper in one of the sizes below, unless otherwise specified in your order. While calligraphy can be drawn on very large paper or other surfaces, when ordering please keep in mind that standard size paper will be the most cost effective. Below are the costs for the standard paper types and dimensions.
9.0 in x 11.5 in price: $140; 11.0 in x 13.5 in price: $185; 14.0 in x 16.5 in price: $255; 18.0 in x 23.5 in price: $375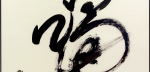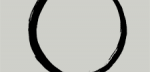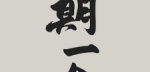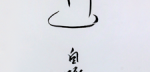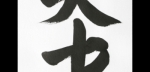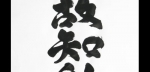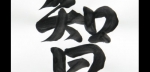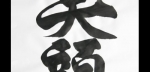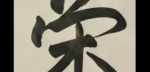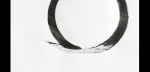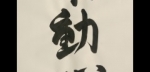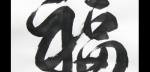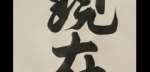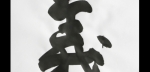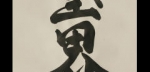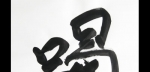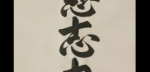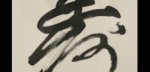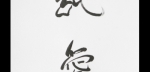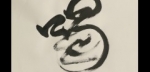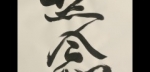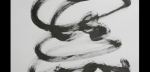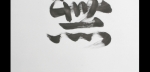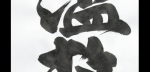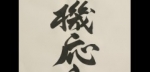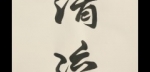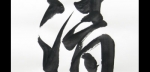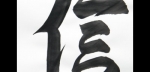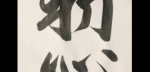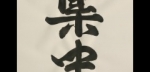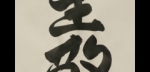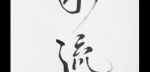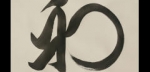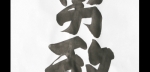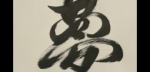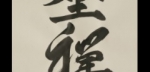 Some Words and Concepts for Calligraphy
wa (harmony), ai (love), shin (trust), sei-ryu (clear stream), sho-shin (fresh mind), yukan (bravery), un-ryu (dragon in the clouds), yume (dream), fudo-shin (immovable mind), kyu-do (seeking the way), ken-sho (seeing the self), shin-ri (truth),
ge-kko (moon's light), heiwa no michi (the way of peace), ji-shin (belief in the self), ji-taku (polishing the self), sei-gi (justice), tengoku (heaven), nintai (perseverance and patience), onko (respecting the old way), kaizen (constant improvement),
shuko chijin (discipline oneself, then lead others), enso (no beginning, no end–eternal present)